My genealogical journey began with a missing great-grandfather. 
This is a page of my Baby Book. My mother, Mary Margaret Shepardson, filled it in with one exception, her paternal grandfather.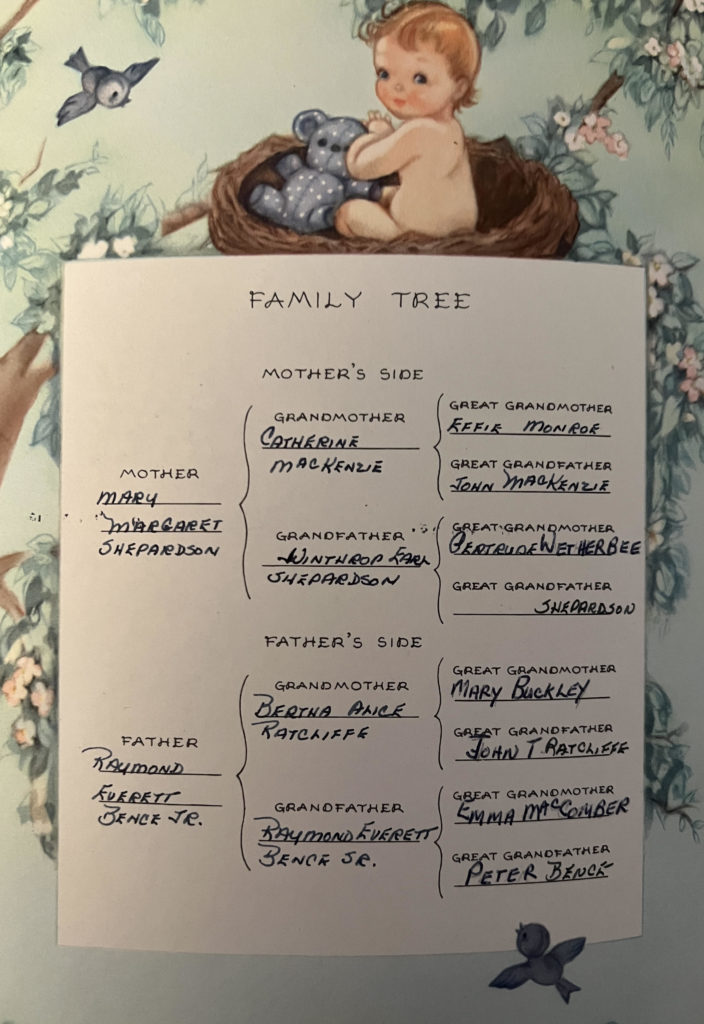 Her parents, Catherine McKenzie and Winthrop Shepardson were divorced in 1930 when she was 4. Her father's family  disapproved of the marriage and  cut off all communications after the divorce. My mother often said that as a child she would look through the local phone directory looking for other Shepardson. I started my research in the early 2000s to fill in that Shepardson gap for her. 
Among her direct ancestors:
Daniel Shepardson, a blacksmith, who arrived in Charlestown, MA about 1633.
William Bradford, of Plymouth Colony, arrived 1620.
Peter Hobart, of Hingham, MA, arrived 1635.
Roger Conant, of Salem, arrived 1625.
I was lucky enough to be able to tell her about her Mayflower connection before her death in 2011.