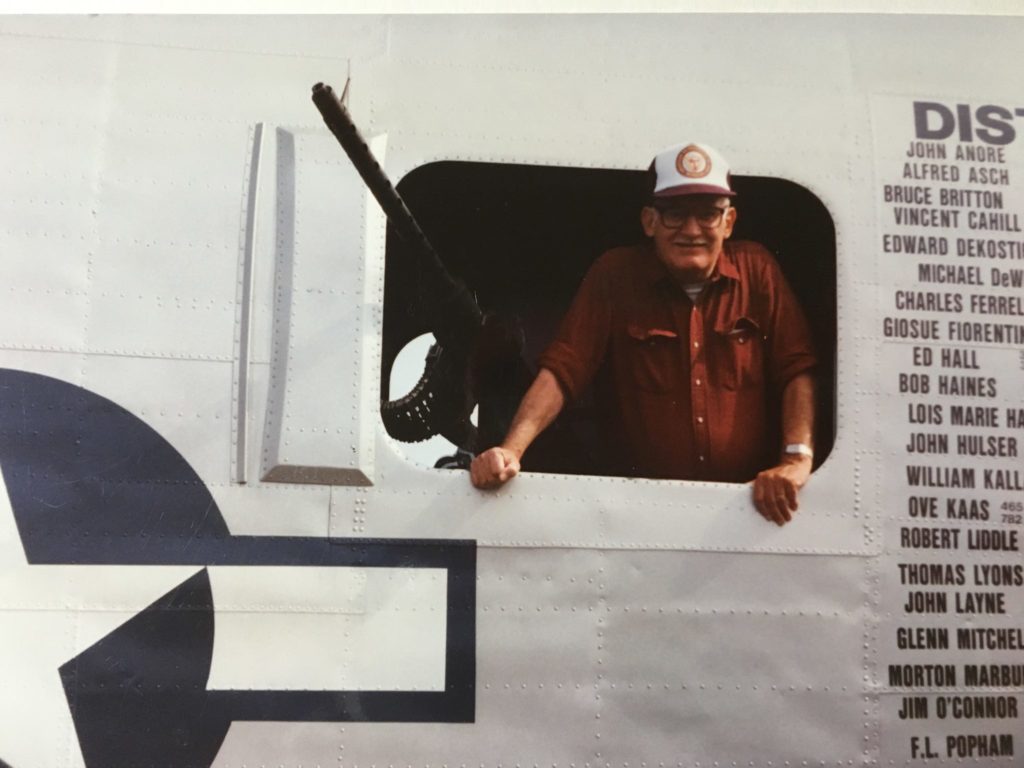 During World War II, Staff Sergeant Raymond Everett Bence, Jr. served on a B-24 Liberator as the the nose-gunner on Lt. Fromm's crew, 703rd Squadron, 445th BG. On September 27, 1944, during mission 169 for the Bomb Group, his plane and 24 others were shot down over Germany in what came to be known as "The Kassel Mission". After being shot down he was interned as a POW in Stalag Luft 4 in northwest Poland and later survived "The Black March" in the winter of 1945. He was one of youngest men in the squadron and was nick-named "The Kid".
He had never talked about his war experiences to me when I was growing up. That changed when he ordered a copy of The Kassel Mission Report when it came out in 1989. That opened the floodgates. His words at the time "Now they will believe me". We were planning a trip to Germany for the 50th anniversary memorial at the time of his death on July 4, 1994.
In recent years I've sought out military records related to the 445th and the Kassel mission in the archives in Washington and London. My most recent find was the post-war testimony of an RAF pilot who was on the same forced march. He stated that he and a crew-mate managed to escape during the march. However, after 24 hours on their own they realized that conditions were so bad they actually rejoined the POW column because they knew they wouldn't survive on their own.