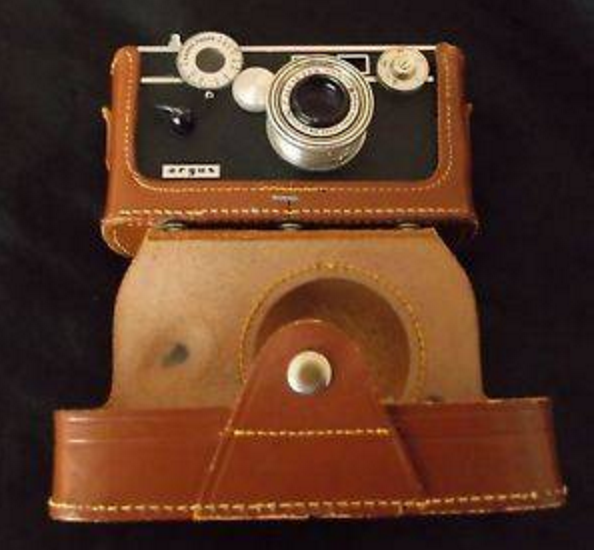 I recently had some 2000+ family 35mm color slides scanned. These were photos that my father took over a 30 period starting in the early 50s as well as pictures I took in high school, college, and beyond.
Many of the photos were taken with an Argus C3, similar to the one pictured here. My father purchased the camera in the mid-50s and handed it off to me in the late 60s. I carried that camera to a peace rally in Boston in 1968, to summer school in 1969 at Syracuse, on a 3 month solo backpacking trip to Europe after college, and on a  trip to England with my mother 2 years later. All the settings were manual, it was small but heavy (its nickname was "The Brick"), and it stood up to a lot of rugged handling.
I really loved that camera.