Cleaning out a bookcase today, I came across the following small photo. There is a handwritten note on the back.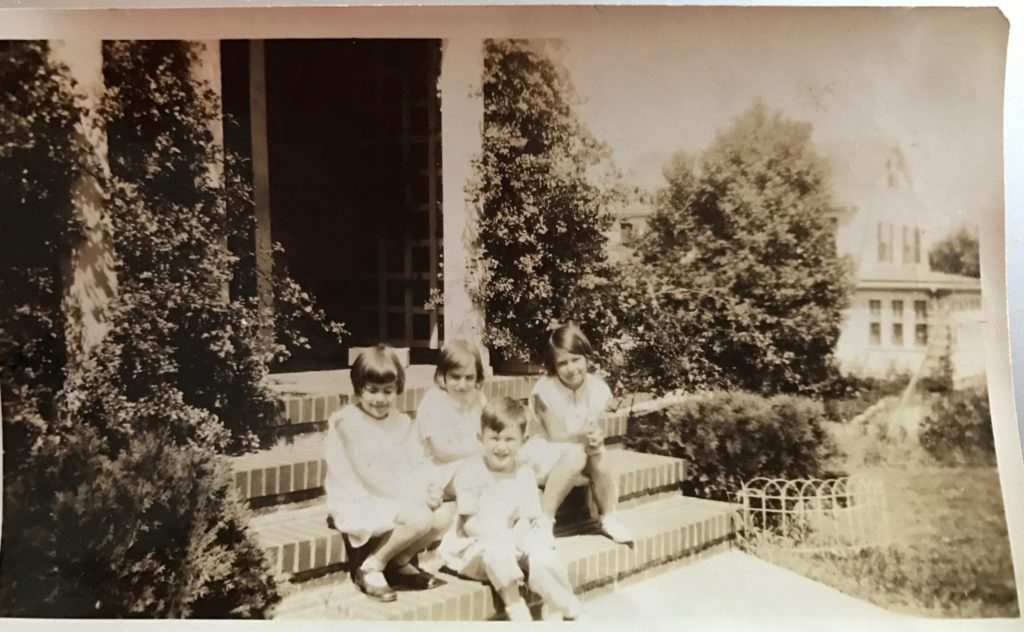 Evelyn Morse    Flossie Drummy     Marge Morse
Ray + Harem
Ray is my father, Raymond Everett Bence Jr. (1925-1994). Evelyn P. Morse (1924-2006) and Marjorie L. Morse (1921-1991) were his 1st cousins. Their mothers were the sisters Bertha Alice Ratcliffe and Charlotte L. Ratcliffe.
The label is in my mother's handwriting. I know that my mother (Ray's wife) sat down with Bertha at one time and helped her label some family photos. The harem reference is definitely my mother's sense of humor.