From one of my maternal grandmother Catherine Mckenzie Shepardson West's photo albums.
The ink inscription is in her handwriting.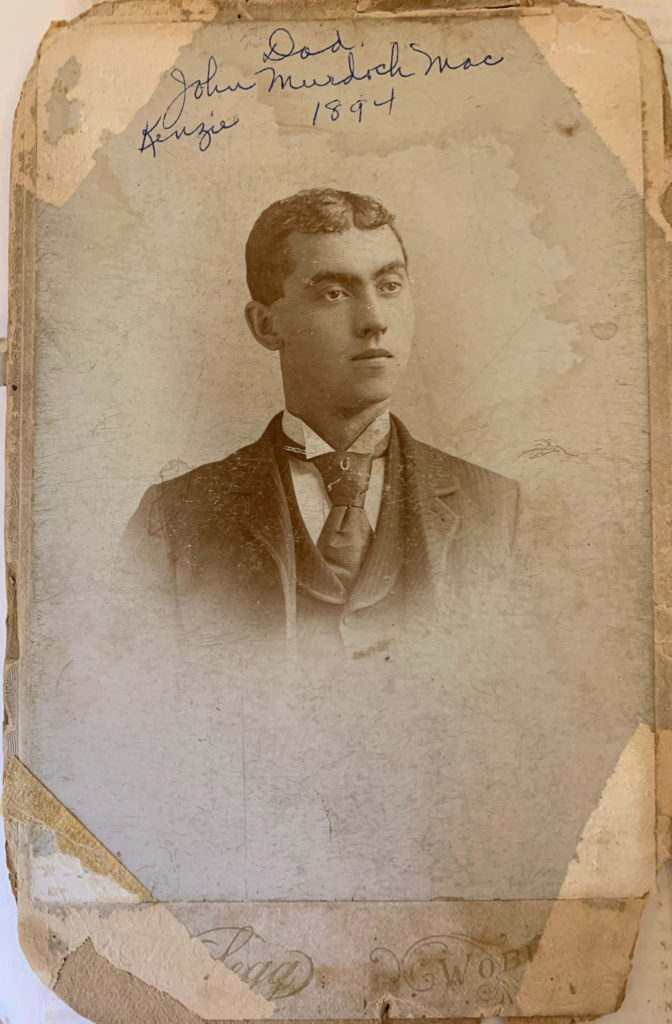 Penciled on the back of the photo, also in her handwriting is "Dad – John M. MacKenzie 1895"
About the Photograph
Frank W. Legg lived in Woburn for forty years and was in business as a photographer for thirty of those years, retiring in 1919. His studios were at several locations over the years: at 18 Montvale Ave. and also at 347 ½, 349 and 396 Main Street.
        https://woburnpubliclibrary.org/archives/woburn-photographers/