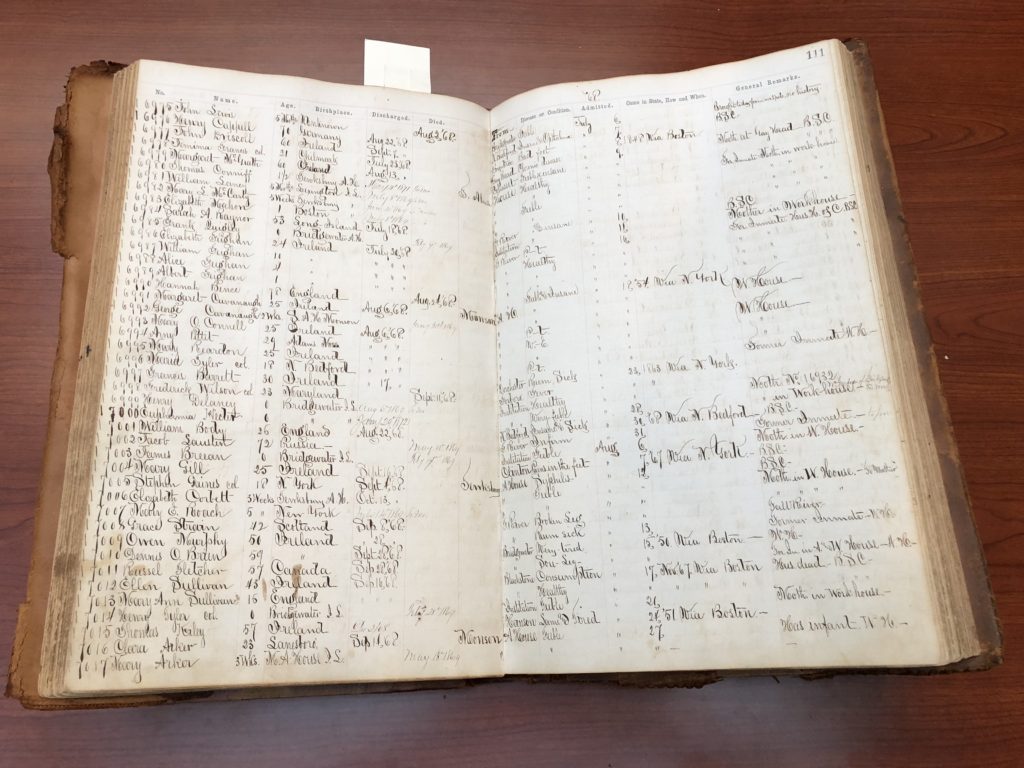 Age: 78
Birthplace: England
Died: 24 Aug 1868
From: F. River
Disease or Condition: Feeble and Insane
Admitted: 18 Jul 1868
Came in State, How and When: 1854, Via N. York[1]
[1] Plymouth County, Massachusetts, "State Almshouse Register, Vol. 2", p. 110-111, entry 6990, Hannah Bence, admitted 18 July 1868; accession no. 312/II/62/4, call no. HS9.10/2545X, Massachusetts State Archives, Boston, Massachusetts.