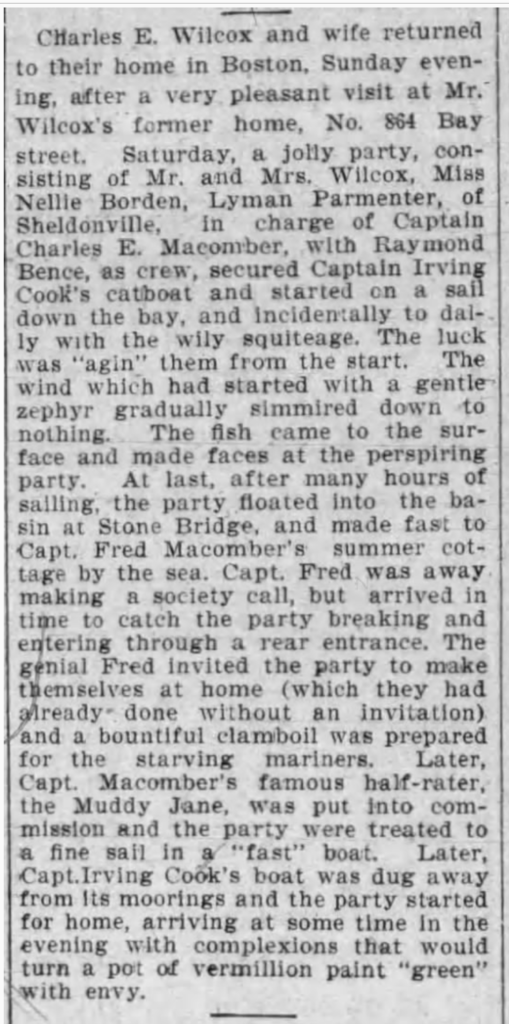 On Sunday, July 6th, 1902, my 9 year old grandfather, Raymond Bence (1892-1973), spent the day sailing with family off the coast of Tiverton, Rhode Island.
Charles E. Wilcox (1881-1938) was Raymond's half-brother, the son of Raymond's mother Emma Rowena Macomber (1853-1909) by her first husband Charles H. Wilcox.
Charles E. Macomber (1866-1937) and Fred Macomber (1856-1934) were Raymond's uncles, Emma's younger brothers.
Irving Cook (1827-1913) was the husband of Emma's half-aunt, Martha B. Wilcox (1840-1914).
Source: Fall River Daily Evening News (Fall River, MA), 7 Jul 1902, p. 7, accessed at newspapers.com on 28 May 2020.